We love sharing our recent wins with our clients, customers and friends, and are excited to announce that WEI has recently been named to the 2016 Tech Elite 250 list by CRN, a brand of The Channel Company. A prestigious award, this annual list honors an exclusive group of North American IT solution providers that have earned the highest number of advanced technical certifications from leading technology vendors.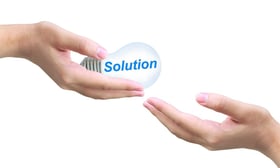 To compile the annual list, The Channel Company's research group and CRN editors work together to identify the most customer-beneficial technical certifications in the North American IT channel. Companies who have obtained these elite designations— which enable solution providers to deliver premium products, services and customer support—are then selected from a pool of online applicants.
Our attention to detail and level of service provided to our customers are important keys to our overall success. We are able to identify specific goals of our client's business, determine ultimate objectives and outline challenges they may face; all by becoming a trusted advisor and technology partner. Our IT advisors then are able to create custom technology solutions that help companies succeed.
According to Robert Faletra, CEO of The Channel Company, "The solution providers selected for our annual Tech Elite 250 list have demonstrated a commitment to excellence and gained strong industry credibility by earning some of the most difficult IT certifications available from top technology vendors. Attainment of these exclusive certifications strengthens the channel as a whole by invigorating partnerships and enabling the delivery of exceptional customer service. We congratulate each of these organizations and look forward to their continued success."
The Channel Company encourages premium IT channel performance with engaging events, expert consulting and education, and innovative marketing services and platforms. They work to connect and empower technology suppliers, solution providers and end users. Visit www.thechannelco.com for more details.
To learn more about the Tech Elite 250 list and see who else was recognized, check out the April issue of CRN, and online at www.CRN.com. If you'd like assistance with your IT needs, don't hesitate to contact our experienced team today.