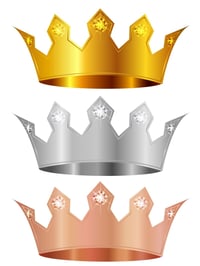 We are excited to share an award we just received from The Channel Company: the esteemed 2015 CRN Triple Crown Award. Fewer than 60 North American solution providers had the necessary revenue, business growth and technical expertise to be recognized on three of CRN's pre-eminent solution provider lists, earning the CRN Triple Crown Award this year. WEI is honored to be the top commercially-focused New England-based VAR distinguished as a Triple Crown award-winning business.
WEI Wins: Solution Provider 500, Fast Growth 150, Tech Elite 250
CRN assembles lists and rankings each year to recognize solution providers who are setting the bar in the IT industry, including the Solution Provider 500, which lists the largest providers in North America by revenue; the Fast Growth 150, which ranks the fastest-growing companies; and the Tech Elite 250, which recognizes businesses that have received the highest level certifications from leading vendors.
It is a considerable achievement for an IT solution provider to make any one of these lists. To make it onto all three, however—as WEI has done this year—a company must simultaneously have enough revenue to be ranked on the Solution Provider 500 list, record double or triple-digit growth for recognition on the Fast Growth 150 and invest heavily in top certifications to attain Tech Elite 250 status.
We love helping our clients benefit from sizing and architectural design capability, value-added services, onsite training, integration, testing labs and a commitment to quality. From solution design through implementation, our sales and technical teams remain focused on providing unwavering support throughout a project.
Showcased in the December issue, the CRN Triple Crown list can be previewed at crn.com/triplecrown. If you'd like more information about WEI's services, or to learn how their revolutionary IT solutions can impact your business growth, visit www.WEI.com.