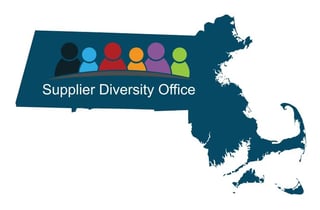 As a minority-owned IT services and solutions provider, a long running mission of WEI is to build a company workforce that is representative of our diverse community. There is tremendous value in unifying our unique perspectives to solve complex problems, and we prove this every day.
Recently, the WEI team earned certification from the Massachusetts Supplier Diversity Office (SDO) and is now listed in the Massachusetts Central Register. Both designations are valid through 2026. This listing allows affiliated organizations across the Commonwealth to leverage the Minority Business Enterprise (MBE) status of WEI and all member programs associated with the status.
Who Is The SDO And Why Is This Certification Important?
The SDO's mission is to promote diversity, equity, and inclusion in state contracting for businesses owned by minorities, women, Portuguese, veterans, service-disabled veterans, those with a disability, and LGBTQIA2S+ individuals. The main goal is to ensure these demographics have equal opportunities to participate in state procurement processes.
SDO has a long tradition of service to minority and women-owned businesses in the Commonwealth of Massachusetts. Only a small percentage of companies pass SDO's rigorous vetting and qualification standards for certification. This honor signifies WEI's good standing with the Commonwealth and confirms a history of quality performance and adherence to ethical standards.
Although WEI is already a recipient of state contract ITS74 status, we now have the rare distinction of being SDO certified MBE and state contract supplier. This now allows eligible government organizations to utilize WEI for state-negotiated contract pricing and programs associated with SDO. Private organizations can utilize any programs requiring cooperation with a Supplier Diversity Office MBE.
Life At WEI: Focus On Diversity And Inclusion
A Collaborative IT Partnership
Belisario and Leslie Rosas founded WEI in 1989 with a mission to build a company with a workforce representative of a diverse community—including people of all ages and from different cultural backgrounds that have a passion for solving complex problems in technology.
"We don't rely on our minority status to win business. We do that by performing beyond customer expectations," says Belisario. "But we appreciate that organizations are committing to the community and are seeking out certified Minority Business Enterprises, like WEI, for their IT services and solutions. We respect the mission of the SDO to promote opportunities across all segments of society. Their programs make a difference."
This is not the first time WEI has been acknowledged for their commitment to providing an inclusive and diverse work environment. In past years, WEI has been named Supplier of The Year by the National Minority Supplier Development Council and has ranked in the top three for Best Companies To Work For In New Hampshire.
Conclusion
Since 1989, WEI has committed to embracing diversity in the workplace and promises to continue supporting inclusion in the workplace. WEI would like to thank the Supplier Diversity Office for assisting us in acquiring our certification and all our employees who made earning this certification possible.
Organizations interested in learning more about WEI's Supplier Diversity Office status can reach out to WEI at info@wei.com.