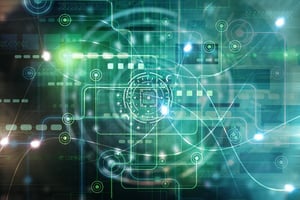 WEI is committed to helping organizations accelerate their digital transformations by leveraging their validated services delivery capabilities around advanced VMware technologies. Today we are proud to announce the successful achievements of the Datacenter Virtualization and Desktop and Mobility VMware Master Services Competencies.
"Few VMware partners have earned the distinction of achieving two Master Service Competencies," said WEI President Belisario Rosas. "WEI is proud to have earned these technical achievements."
"VMware is pleased to recognize WEI for achieving Data center Virtualization and Desktop and Mobility Master Services Competencies. This achievement shows customers that partners like WEI are dedicated and invested, and have validated expertise in advanced VMware technologies," said Jenni Flinders, vice president and worldwide channel chief, VMware. "We value WEI as a VMware partner, and appreciate their efforts in achieving this VMware distinction as they work to increase their service delivery capabilities."
These achievements will assist WEI in developing customer-centric solutions for our clients in four distinct areas:
Let WEI Help Guide Your Digital Transformation
When it comes to delivering or obtaining the right set of cloud services, WEI routinely pairs industry best practices with top-flight technologies and its own brand of innovation. The result? The right cloud-based solution at just the right time for any enterprise. Contact us today to get started.