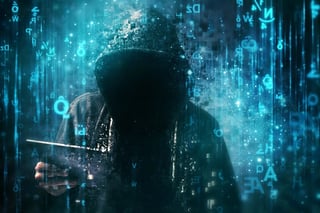 Unfortunately, as technology evolves, it's not just the enterprise that benefits from the latest and greatest tools – so do the criminals who use them to attack businesses. With enterprises pushing forward with digital-first initiatives, it's a matter of when, not if, they will be faced with a cybersecurity threat. Because of this assumed risk, it is no longer enough to just have the right technology in place; it's imperative for your enterprise to have a cybersecurity strategy to prevent, detect, and overcome a ransomware attack.
The truth is, you can have an entire arsenal of the finest cybersecurity tools at your disposal and still fall victim to ransomware. The right defensive tools are critical, but they're only one piece of the puzzle. Beating ransomware requires a well-conceived, multi-layer approach based on an established framework which we outline in this article.
4 Steps To Creating A Cybersecurity Strategy
In order to successfully build and implement an enterprise cybersecurity strategy to prevent, detect, and overcome ransomware here are four steps you need to take.
Build a grounded framework.

The first step is to create a clear and consistent foundation for your cybersecurity strategy. At the center of this framework lies the core functions that include how you identify, protect, detect, respond, and recover from threats. During this step, you will establish the activities and desired outcomes for each function, which will then be communicated across all levels of your organization. WEI recommends using a NIST Cybersecurity Framework to aid you in this process for its simplicity and ability to bridge the gap between departments within your enterprise.

Determine which tier you're at

. After you have a well-defined framework, the next step is to determine which tier your current cybersecurity strategy for ransomware attacks fall into. There are four tiers:
Tier One – Reactionary. Little to no formal cybersecurity strategy in place. Risks are dealt with as they happen.
Tier Two – Awareness. There is an awareness for the need to have an organizational cybersecurity strategy; however, communication is informal and there is a lack of established policies.
Tier Three – Defined Policies. This tier is characterized by repeatable processes with defined, enterprise-wide policies that are regularly reviewed and updated to address the changing threat and technology landscapes.
Tier Four – Proactive. At this tier you have the ability to rapidly adapt to new and evolving threats. There is also a fused relationship with all business leaders regarding cybersecurity risk and organizational objectives.
Determining where you are starting from will help you understand the growth you need to achieve.
Create a layered approach. There are numerous avenues attackers can use to access your network, especially when teams work remotely. To create a layered approach, it's important you consider each of those avenues and build different levels of protection from user education to the best firewall placement within the enterprise.

One way to help with a layered approach is by using strategically placed firewalls within your enterprise to segment, analyze, and scrub traffic crossing over VLANs or traveling between sites.



A key component of layering your cybersecurity strategy is making sure they all work together cohesively. By working in unison, they provide a safety net that prevents an occurrence from happening multiple times, thereby reducing overall risk.
Maximize your resources. Don't forget to use the resources you already have at your disposal when creating a cybersecurity strategy. You have a treasure trove of information contained within the internal logs of your devices. Enabling all the features and functionality you already have will maximize the effectiveness of additional technologies you put into place.
Let WEI Aid You In The Fight Against Ransomware
Getting to where you need to be is an evolving process; using a cybersecurity strategy to transition from a tier-one enterprise to a tier-three or four doesn't happen overnight without assistance. WEI will help you through the process and create a customized blueprint to help you win the war against ransomware. Contact WEI today to get started.
Next Steps: Download the WEI tech brief, The Blueprint for Preventing, Detecting, and Beating Ransomware.