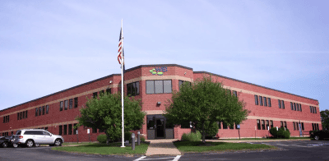 Ever wondered how WEI maintains its competitive advantage as one of the most innovative technology solutions providers? Above and beyond our great, hardworking employees, we also have several state-of-the-art labs that help us determine the right solution for each client. Read on for an overview of our technology facility.
Knowledge Transfer Center
Knowledge transfer, training and technical support are key components of the value that we offer our clients. For this reason we maintain a 2,500 square foot, multi-media teaching and training facility. Able to accommodate up to 60 people, it features four giant wide screen HD monitors, complimentary high-speed internet, and workstation/server connectivity. Adaptable furniture and custom designed lighting allow for a multitude of venue configurations.
Demo Labs
When deciding on your next IT equipment purchase, be sure to evaluate the hardware firsthand. At the WEI Demo Lab you can judge the performance, features, size and general design of a wide variety of equipment. Strengths and weaknesses can be identified and assessed, and we can run technology solution on a replicated version of your own IT environment.
Filled with cutting edge technology such as servers, storage, switches, tape libraries and specialty appliances, our lab allows your team to observe, test and evaluate. Our equipment is refreshed and upgraded on a regular basis.
WEI Research Labs
In a perfect world you'd be able to trust the information about varying technology products that you read on the web, however, often the data available in publications is based on information provided by the manufacturer. Our research lab aims to validate and test each piece of equipment to our independent standards. We cast a skeptical eye on the claims of manufacturers, and independently research and test many of the technology solutions available today, and even those that are about to go to market.
Claims that are tested may concern performance, return on investment, ease of use, power consumption, reliability, functionality, custom configurations, and best practices.
All this data, confirming or refuting the published claims, is shared with our clients and customers so they can better formulate IT buying decisions. Our recommendations, suggestions and guidance are based on what we learn in our own onsite research labs. Practical use and real-life value to the enterprise is what is most often tested in our labs.
Integration Lab
Designed to help keep clients' costs down, a few of the processes performed in our Integration Lab i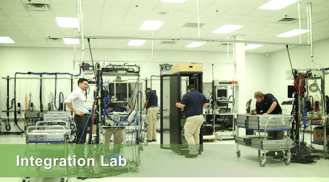 nclude:
Original Research for the Pre-Sales Process: Best practices for all facets of the configuration and design process are researched, tested and communicated to clients.
Pre-Shipping Testing: Equipment is unpacked, integrated, configured, and tested in its entirety as the working solution requested by the client. This way there is no chance of subsequent delays for a project.
Equipment Audit and Survey: Before shipping, all components are audited for the latest revisions, versions and their serial numbers. The revision matrix is coordinated and updated to reflect the manufacturer's best practices. This eliminates costly headaches and service calls in the future.
Shipping and Delivery: We utilize time-tested, best-in-class processes to ensure the equipment arrives working and with no cosmetic damage. A fleet of vehicles and trained personnel conduct all local deliveries and tracking is provided proactively to make the procurement process that much easier.
Proof of Concept Lab
Once a solution is designed, organizations may require a Proof of Concept. Budgets, timetables and careers may be at stake as new, innovative technology solutions are purchased. Proper integration of hardware, operating systems and applications becomes essential, as does the performance of the entire solution working together. Because a newly-integrated solution may not fit into the production or development process of an organization, we provide a complimentary Proof of Concept Lab. Its features include:
Available engineering resources
Climate control
Connected conference room and meeting facility
Full high speed internet
Full rack and cabling options
Full range of electrical connections
Monitored, secure 750 square foot facility with private entrance
Interested in taking a peek into our facilities? Check out this great video overview and contact us today with questions!