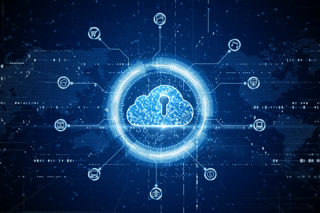 The quantity and severity of ransomware attacks are expected to rise once again in 2023, and businesses need to take steps to protect themselves from these costly and disruptive incidents. According to Cybersecurity Ventures, "Ransomware will cost its victims around $265 billion (USD) annually by 2031." These attacks have a devastating impact on enterprises, causing critical data loss and downtime. In addition, businesses may also be liable for the cost of the ransomware attack itself.
Because organizations generate a large amount of data every day and have increasingly large workloads moving between hybrid and multi-cloud environments, unified storage has become important for ransomware protection. In this post, we cover what unified storage is and how it addresses ransomware.
What Is Unified Storage?
Unified storage is a single platform that manages data from multiple sources, whether they be on-premises or in the cloud. This makes it an ideal solution for businesses looking to move to hybrid or multi-cloud environments, as it eliminates the need to manage data across multiple platforms.
Devon Helms, director of product marketing for storage services at Nutanix writes, "Supporting data access where it's created and consumed is critical, and a unified approach to storage delivery is foundational. Unified storage provides a software-based, consolidated storage solution on top of many flexible shared-nothing nodes. Pooling resources and putting the intelligence in the software layer creates flexibility of scale, allowing for deployments of any size that can fit any deployment location."
This can be helpful because it makes it easier for your IT team to find and use your data. Unified storage also provides ransomware protection and data loss prevention, making it an essential tool for companies of all sizes.
Benefits Of NCP Unified Storage
Unified storage is designed to help businesses by providing a single view of all enterprise data, regardless of where it is stored. This enables IT teams to make judgments about how much capacity remains in the storage pool in the event of a ransomware attack.
Nutanix, a global leader in cloud software, has created helpful data storage solutions with their cloud platform. The Nutanix Cloud Platform (NCP) is a unified storage platform that delivers ransomware protection, data storage solutions, and simplified operations. It helps eliminate storage silos and provides a common platform for file, object, and block storage along with virtualized workloads.
IDC discovered Nutanix file storage led to:
60% more efficient IT storage management

82% less time needed to deploy new files storage

56% more efficient IT security teams

75% less time needed to deploy new objects storage
These benefits make Nutanix a leading choice for unified storage, ransomware protection, and data storage solutions.
Ransomware Protection With Nutanix Unified Storage
Nutanix unified storage solutions also offer strong ransomware protection and data recovery capabilities. Nutanix provides a unified storage solution that is secure from the ground up. Their security baseline documents are based on U.S. DoD STIGs and cover the entire infrastructure stack. This ensures that your data is safe when deployed in the field.
Nutanix offers unified storage solutions with robust security features, including self-encrypting drives and software-only encryption capabilities. This provides peace of mind that your data is safe at rest. To ensure data in transit protocols, Nutanix features secure in-flight encryption for SMB, NFS, and S3 and WORM support for both files and objects.
Data Lens
Nutanix provides customers with the highest levels of data security available, offering visibility and control with Data Lens. Data Lens is an advanced software-as-a-service solution that provides analytics and ransomware defense for Nutanix unified storage. With Data Lens, users can benefit from ransomware protection, audit trails, anomaly detection, and data age analytics.
Ransomware protection includes file blocking with automatic signature updates and ransomware file access pattern detection. When ransomware events are found, you can choose to block the client and user or set the entire file server to read-only. Further, a snapshot is automatically taken at the time of the attack to provide a recovery point. Recovery workflows flag all files which may have been impacted and recommend which snapshot to restore. In the words of WEI's Senior Architect and Virtualization Ambassador, Mark Gabryjelski, "If you're looking to develop a business continuity plan as well as a disaster recovery plan, there's a lot of cool things you can do with just those core capabilities they have of doing snapshots."
Conclusion
Businesses are particularly vulnerable to ransomware attacks as they have valuable data that is targeted. To protect your business from ransomware, it is important to have a reliable data storage solution in place that effectively addresses these threats.
A unified storage system provides ransomware protection by combining multiple layers of security features into one unified platform. This can help to ensure your data is safe from ransomware and that you can quickly and easily recover from any attacks that occur. Also, unified storage systems offer performance and scalability benefits that can be essential for businesses with large amounts of data.

If you are looking for a data storage solution to protect your business from ransomware, Nutanix offers a terrific option. With its combination of security features and performance benefits, Nutanix's storage tool can help keep your data safe and your business running smoothly. Contact us today to learn more about how unified storage solutions can help you improve your cybersecurity and facilitate a smooth recovery.
Next Steps: Listen to Mark Gabryjelski's advice in this WEI Tech Talk to learn more about unified storage and how it addresses ransomware. Mark leads numerous Nutanix workshops annually, which are accessible to WEI customers.