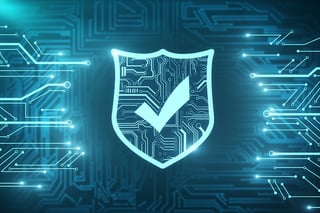 What is your enterprise's cybersecurity process when it comes to ransomware preparedness? As a heavily relied upon technology leader, this is a critical question to ask yourself. Remember, there are two types of companies – those that have been hit with ransomware and those that eventually will be. According to numbers recently published by Cybersecurity Ventures, a ransomware attack occurs every 11 seconds. On average, each incident costs an astounding $700,000 in damages.
Ransomware criminals are constantly deploying attacks on company data that resides in backup storage. That's why it is prudent to always solidify your enterprise's ransomware backup protection strategy. A ransomware cyberattack can be even more devastating if the backup storage is eliminated prior to the main attack. Of course, even if your backup system can withstand the early assault, the process of restoring entire data repositories and virtual server farms is time consuming and expensive. It's easy to see why ransomware is such a major disruptor to the operations of any organization.
The key to ransomware preparedness doesn't mean purchasing and deploying an array of best-of-breed cybersecurity tools. But these tools alone won't protect your enterprise – you need to establish a proactive ransomware defense strategy to prevent an intrusion. Transitioning to that posture requires an organizational framework that outlines the best practices and standards to manage ransomware preparedness. This framework is applicable to all levels of an enterprise as well as all points in its supply chain.

Combat Your Risks with Ransomware Preparedness Framework
Every company has unique risks, and they must contend with a diverse number of threats and vulnerabilities. But to defend against ransomware, all companies must start with identifying their risks. Where do those risks currently exist? What are the attack avenues that those enterprise cybersecurity threats will most likely use to infiltrate your organization? Many of these risks are contingent upon the company's business drivers and security considerations specific to its use of technology. The end goal is not to eliminate all levels of risk to the organization, but to mitigate it. Just as no two organizations face the same levels of risk, the process to mitigate those risks will also vary from company to company. There is no secret recipe, no magic pill – and that's where the ransomware preparedness framework comes in. One of the more popular options is NIST Cybersecurity Framework. This framework by the National Institute of Standards and Technology was designed to assist organizations through a five-step process:
Describe their current cybersecurity posture.
Describe their target state for cybersecurity.
Identify and prioritize opportunities for improvement within the context of a continuous and repeatable process.
Assess progress toward the target state.
Communicate among internal and external stakeholders about cybersecurity risk.
Creating the Necessary Cybersecurity Posture for Ransomware Preparedness
Sadly, most organizations operate with passive security posture. Risk is managed in an ad-hoc manner and there is limited awareness of cybersecurity risk across the enterprise. Security initiatives take place on a case-by-case basis and cybersecurity information is seldom shared within the organization. Meanwhile, ransomware attackers often execute a strategy defined by being proactive against such passive organizations. Often, they infiltrate the network of a target organization weeks or months in advance to perform reconnaissance to strengthen their attack plan. That's why you need a proactive security posture to combat their efforts. A proactive ransomware defense strategy involves taking the following steps:
Gain Full Visibility of Your IT Estate: The more you can see, the faster you can react to the incidents that are occurring. With the proliferation of zero-day attacks you can no longer rely on signature-based protection. Your enterprise requires next-generation firewalls that can conduct deep scanning across all seven layers of your incoming packets to identify anomalies that vary outside of established baseline trends.
Take Full Advantage of the Extensive Logging Information: This step is often underutilized by many organizations. Logs can be integrated with intelligence-based analyzers that can initiate alerts and reports on anomalies that exist outside of your established baseline trends.
Educate Users: This starts at the leadership level. Users must possess the knowledge and skillsets to accurately monitor their environments for cybersecurity risks. Routine trainings for executives and managers can be a positive first step in helping transition to a security-first culture.
Establish a Recovery Plan: Having a plan in place to instruct the members of a defined team what to do in the case of a cybersecurity incident is critical. This includes tasks such as contacting your cyber insurance company and notifying customers.
Adapt: Make cybersecurity a repeatable process in which procedures are periodically reviewed, scrutinized, and modified, if necessary.
Accepting a Zero-Trust Environment
Risk is everywhere. The approach where a fortified perimeter separated the trusted inner network from the untrusted external world is now obsolete. Cyber criminals sneak their way into the network through email phishing attacks, USB sticks and remote access solutions, just to name a few. That's why you can no longer trust any tentacle of your network. As a result, enterprises must now bring their firewalls and security appliances within the internal network to filter and analyze traffic within the network itself.
A zero-trust strategy helps manage risks within the network because it provides the necessary visibility, controls, and processes in a zero-trust world. WEI specializes in ransomware preparedness to protect, detect, and respond. How well your organization carries out those core functions will determine its degree of success against any of the pending threats out there. Let WEI help provide you the knowledge and the tools you need to protect your business. From our team of experienced subject matter experts to our proven array of security solutions, we can help you create a customized ransomware defense strategy and toolset that addresses the unique risks of your organization.
Next Steps: If you want to discover more proven tips and strategies to securing your backup solutions, we have published a fresh whitepaper titled, "The Mandatory Components of an Effective Ransomware Strategy."