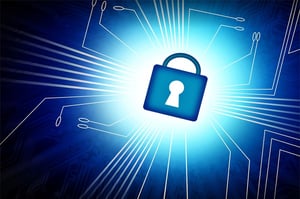 Did you know that your data could be compromised at this moment, even if none of your security measures have sounded an alarm? As companies across the nation reported data breaches throughout the past few years, one commonality was noted: in most breaches, the data was compromised for weeks or even months before anyone noticed. When you couple that fact with some of the expectations for data security in the coming years, you realize that both internal and external security in most organizations has to evolve if it's going to do any good.
Where are threats coming from?
According to Experian's annual Data Breach Industry Forecast, interior data security threats are the biggest issue for companies in 2015 and coming years. Outside hacks will still occur, and they can be devastating, but employers must also work to safeguard against internal theft, malicious activity, negligence, and mistakes. Even employees with good intentions can cause an inadvertent disclosure of data, especially given the increasing number of cloud-based activities, WiFi devices, and Internet requirements in any organization today.
Training will continue to be an important part of reducing disclosures and breaches caused by employee error, but organizations also have to adopt security that keeps employees within appropriate data boundaries while simultaneously protecting against external threats. Experian's report notes that cloud data represents a ripe fruit for hackers, and they'll be working on better ways to pick that fruit in the next few years. Companies have to continue working to keep cloud data safe as cyber criminals develop new ways to attack.
Why should all organizational leadership care about data security?
Another trend in data security is that it's no longer a concern for IT leadership and resources alone. Failures in security come with impacts to every department in an organization, making it a concern for all business leaders. In fact, one of the fall outs of public data breaches in 2014 and 2015 included major changes in leadership within corporate environments. CEOs and other leaders who aren't typically associated directly with IT can still lose their jobs if a major data breach occurs.
Evolving security that stands up against new threats
Security procedures have to stand up under a lot of pressure, and creating data security can be an enormous expense for any organization. How do you keep out hackers, protect your systems against inappropriate access from employees, and keep productivity up at the same time? Having employees jump through numerous security hoops just to prove they are who they say they are – and that they have a reason to access information – just erodes morale and takes time from more value-added tasks. At the same time, leaving all systems and data open to all employees increases security threats and offers multiple entry points to cyber criminals.
Intel solutions offer some answers to these conundrums. Chipset-based data protection and processors built to handle new generation cryptography make it possible for organizations to protect data without encumbering IT departments and employees with over-zealous security measures that might feature more disadvantages than benefits. With security built into the chipset, you can protect data even when employees carry devices and computers outside of the office. You can also better protect data in a telecommuting, multi-office, or work-at-home environment, and with crowd sourcing and contracting becoming trends in human resources, creating such security proactively means getting ahead of potential data breach problems in the future.
In addition to chipset technology, Intel solutions include true random number generators and keys within hardware and technology that accelerates standard AES encryption performance. Working with an IT solutions provider to integrate Intel security into your organization decreases the risks that you'll suffer a breach event while letting you control the costs of security in your organization. Hardware-based solutions remove some of the need for peripheral devices and security measures, creating a streamlined process that is easier to manage and train employees on.
Interested in assessing the security of your network? Learn more about our Security and Threat Prevention Assessment.