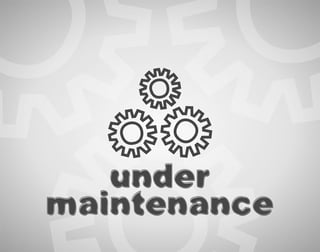 Many technology solutions pride themselves on reducing an organization's instances of unplanned downtime, since this can be a big drain on company resources and productivity. That's why IT managers may be surprised to learn there is a happy medium somewhere between unacceptable downtime and zero downtime.
While achieving zero downtime may seem attractive, does every incident need to be addressed? Keep reading to find out.
What are the Barriers to Zero Downtime?
Do you know what stops organizations like yours from achieving zero downtime? Here are a few factors that enter into the quest for zero downtime.
Increasing Complexity: As data centers become more virtual and software-defined, increased system complexity can make it hard to plan for, and avoid, all sources of potential downtime. In contrast to the early days of client/server operations, there are now a lot more layers of systems and software that exist between end users and the underlying physical infrastructure upon which they rely. Planning redundancy and failover for every potential eventuality, on every layer of the stack, can be a daunting undertaking for even the most seasoned IT pros.
Escalating Cost: Beyond the new layers of complexity, the quest to achieving zero downtime can also become fairly expensive. Careful consideration must be made to the value of uptime for each application environment (and each layer above or below it).
Do You Need to Address Every Planned or Unplanned Downtime?
No matter how much you plan, a lot of things can still go wrong in today's modern data center. There are a number of reasons that systems go down or that applications become suddenly unavailable (or unbelievably slow) for end users. Each year, these reasons seem to multiply. Before the internet days, who knew about the issues wrought by Distributed Denial of Service (DDoS) attacks that now cripple local or regional websites and web-based services?
To overcome these challenges, we explore a few, common high availability (HA) architectures WEI often sees many of its client organizations pursue. Where it makes sense, WEI helps advise or architect customer environments in order to help them achieve more robust HA.
Overcoming Downtime Caused by Human Error
Must an organization build their high availability architecture to address all potential downtime events? Not necessarily. Despite efforts to ensure otherwise, the primary cause of downtime often still traces back to one thing: human error. This begs one basic question, "How much high availability architecture investment is enough to avoid human error?
Your organization's answer to this question addresses the delicate HA balancing act each enterprise must perform between the need to avoid downtime and the need to manage their IT costs for HA and disaster recovery.
How to Identify the Right High Availability Balance for Your Organization
Your business' response to the above balancing act will ultimately determine how much you invest in high availability architecture. It will also determine how much downtime your company is prepared to tolerate; no two enterprises are alike.
For example, some industries have stricter uptime requirements, while others may only need higher availability during their normal working hours. Many organizations operate globally, with systems that need to be accessed 24/7/365. Certain industries like healthcare can't tolerate much, if any downtime, for key systems.
For many companies, the answer to achieving the right high availability cost vs. availability balance is to first identify the most critical applications and systems. Your enterprise's mission-critical, Tier 1 systems are those that cannot tolerate much, if any, downtime. In other words, each minute one of these systems is down has the potential to cause a company significant loss in revenue and user productivity, not to mention significant damage to customer relationships and the company's reputation.
To determine the right balance for your organization, WEI can help! Contact us today and read our full Tech Brief on high availability architecture here.