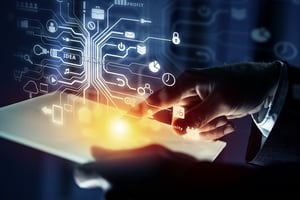 As software-as-a-service (SaaS) applications rise in popularity and enterprises continue to embrace digital transformation initiatives, it's critical these applications are available at any time, from any location, and from any device. IT must also guarantee consistent network performance and superior experiences to employees and customers, while ensuring security over a rapidly expanding attack surface.
To keep up with all the requirements of a modern enterprise, and fulfill the expectations of corporate leadership, enterprise IT teams are transforming their WAN and security architectures and turning to software-defined WAN (SD-WAN).
There is no shortage of SD-WAN solutions on the market these days, but a recent acquisition and the melding of approaches from two industry leaders is putting one option ahead of the rest.
Aruba and Silver Peak
In July 2020, HPE, the parent company of Aruba, announced its intent to acquire Silver Peak, a global leader in SD-WAN solutions. Through this acquisition, Aruba and Silver Peak are working together to provide customers with the very best in SD-WAN solutions, while also significantly reducing costs.
In a blog post regarding the acquisition, Aruba detailed some of the benefits customers can expect. First and foremost, Silver Peak's SD-WAN offerings will strengthen Aruba ESP (Edge Service Platform) by expanding Aruba's cloud capabilities. Additionally, through a combination of Silver Peak's SD-WAN and Aruba's SD-Branch offerings, customers can simplify branch office and WAN deployments, benefiting remote workers and supporting cloud-connected distributed enterprises.
Other benefits include additional support for remote workforces through the transformation of legacy WAN architectures to self-driving WANs, and flexible SaaS and NaaS offerings that will allow customers to be flexible with their IT budgets.
Transforming WAN and security together
As championed by both Aruba and Silver Peak, to properly capitalize on cloud-computing and the other benefits of digital transformations, enterprises must transform both their WAN and security architectures, not just one or the other.
Enterprises are looking for agility and mobility, two things offered by IoT technology. However, this technology drastically increases the attack surface and requires a specific approach to properly secure. By deploying an Aruba SD-WAN solution, enterprises can create unique policies and segment the network to enforce security for IoT endpoints.
Advanced SD-WAN solutions, such as those offered by Aruba, also provide enterprises with the ability to run third-party probes specifically for IoT security, reducing management complexity.
In addition to the security benefits of SD-WAN architectures, there are a host of other enhancements that can never be found through traditional router-centric WAN. For enterprises making use of cloud and SaaS applications, the performance improvements alone are monumental, but other benefits include the improved connectivity between branch locations and increased branch IT efficiency.
All these things combined directly result in greater enterprise productivity and agility, two things any busines needs, in spades.
Aruba SD-WAN solutions feature centralized cloud management, high performance gateways with ZTP, policy-based routing for 3,200+ applications, and much more. Aruba SD-WAN also offers unrestricted bandwidth per every gateway license, unlike other SD-WAN vendors that require upgrade purchases.
For easy configuration of SD-WAN gateways, Aruba Central, Aruba's AI-powered network management platform, provides users with simple step-by-step instructions, reducing time costs for IT. Key security features include dynamic segmentation and identity-based intrusion detection and prevention capabilities (IDS/IPS).
With all of this and more, Aruba SD-WAN, now supported by Silver Peak, can improve upon every aspect of WAN networking, while also improving overall network security.
Are you interested in SD-WAN from Aruba?
Through the collaboration of Aruba and Silver Peak, customers are receiving the very best in SD-WAN solutions. By transforming WAN and security together, enterprises can discover increased benefit from their current and future investments in cloud-computing. Beyond the initial advantages of SD-WAN solutions, IT will experience additional benefits through reduced management complexity and overall lowered costs. WEI is well versed in SD-WAN solutions as well as the Aruba portfolio. Contact us today to start a conversation about Aruba SD-WAN for your enterprise.
NEXT STEPS: Explore the many reasons why enterprise IT organizations are adopting more software-defined technology across their business. Read our white paper below, "Managing the Software Defined Enterprise."