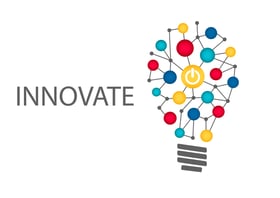 As an IT solutions provider dedicated to innovation and solving our client's technology challenges, we are pleased to announce our recent recognition by CRN on the 2016 Solution Provider 500 (SP500) list. WEI was ranked at #93, and ranking within the Top 100 is a tremendous achievement.
CRN's annual list honors an exclusive group of North American IT solution providers; we were recognized among the largest technology integrators, solution providers and IT consultants in North America by revenue. [click to tweet] You can see the full details in our official press release.
The Solution Provider 500 is CRN's predominant channel partner award list, serving as the industry standard for recognition of the most successful solution provider companies in the channel business since 1995. CRN has also released its 2016 SP500 Newcomers list, recognizing 47 companies making their debut in the SP500 ranking this year.
The Channel Company enables breakthrough IT channel performance by providing media, hosting engaging events, offering expert consulting and education, and innovating marketing services and platforms. As the channel catalyst, they connect and empower technology suppliers, solution providers and end users. Backed by more than 30 years of unequaled channel experience, The Channel Company draws from deep technical knowledge to envision innovative new solutions for ever-evolving challenges in the technology marketplace.
How did we do it?
To rank in the top 100 is an impressive accomplishment and one which our Founder and President Belisario Rosas attributes to both WEI's dedicated team members and the success and trust of our valued clients and customers. To compile the annual list, The Channel Company's research group and CRN editors work together to identify the most innovative companies in the North American IT channel. According to Robert Faletra, CEO of The Channel Company, "The 2016 Solution Provider 500 represent a total, combined revenue of over $334 billion—a testament to their success in keeping pace with the rapidly changing demands of today's IT market. This prestigious list recognizes those companies with the highest revenue and serves as a valuable industry resource for vendors seeking out top solution providers to partner with. We congratulate each of the Solution Provider 500 companies and look forward to their continued success."
Our appearance on the Solution Provider 500 list also qualifies us for future awards like the CRN Triple Crown Award, which we were awarded in 2015. The Triple Crown Award recognizes companies on each the Tech Elite 250 list, the Solution Provider 500 list and the Fast Growth 150 list. A sampling from the 2016 Solution Provider 500 list was featured in the June issue of CRN Magazine and at www.CRN.com/sp500.
As an expert in business technology improvement, we help our clients optimize their IT infrastructure and work more efficiently. Our sales and technical teams remain focused on providing unwavering support to your organization throughout all steps of an IT project. For more information about our solutions, please visit www.WEI.com. To learn more about The Channel Company, visit www.TheChannelCo.com. Check out our other past accomplishments in this press release!