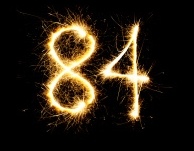 We at WEI are pleased to announce that for the third time, we have been named to The Channel Company's CRN Fast Growth 150 list, ranking at #84. This annual list is CRN's coveted ranking of thriving North America-based technology integrators, solution providers and IT consultants who have accomplished gross sales of at least $1 million, and who have experienced significant economic growth within the IT channel over the past two years. The 2016 list is based on gains in gross revenue between 2013 and 2015, and the 150 companies recognized represent a total combined revenue of more than $25,637,241,944!
The 2016 CRN Fast Growth 150 List
According to CRN, "With the channel undergoing a transformative upheaval, many solution providers are struggling with the herculean task of evolving from the traditional VAR business model to become managed service providers and even strategic service providers – all the while continuing to grow and serve their customers."
Transforming the IT Channel with Innovative Custom Solutions
Our Founder and President Belisario Rosas knows WEI is not only up to the task, but has become a leader in the technology field for providing valuable services and solutions. He says, "Our growth and continued success shows our dedication to quality, attention to detail and our ability to determine specific needs of our clients and work with them to create custom-tailored solutions that provide real business outcomes. We look forward to our continued growth, and the growth and success of our client and partners. As one of the nation's top 100 CRN solution providers, we're honored to learn of our recent ranking as #84 on CRN's distinguished list of fastest growing companies, especially for the third time."
WEI is the largest New England-based commercial reseller to win this award two years in a row. We were also recently recognized on CRN's Solution Provider 500 List and the Tech Elite 250 List. The Fast Growth 150 list is highlighted in the August issue of CRN and can be viewed online in its entirety at http://crn.com/fastgrowth150
Empowering the IT Community for Three Decades
The Channel Company is an industry thought leader that enables breakthrough IT channel performance by offering valuable insights, hosting engaging events, providing expert consulting and education, and innovative marketing services and platforms. As the channel catalyst, they connect and empower a wide variety of technology suppliers, solution providers and end users.
Backed by more than 30 years of unequaled channel experience, they draw from deep knowledge to envision innovative new solutions for ever-evolving challenges in the technology marketplace. CRN has been continually dedicated to empowering companies, consumers and researchers within the IT community; WEI is pleased to be honored on The Channel Company's 2016 CRN List.
According to the CEO of The Channel Company Robert Faletra, "The companies on our 2016 Fast Growth 150 list are growing at an incredible rate, establishing themselves as clear leaders in today's IT channel. Their rapid expansion in a climate of economic uncertainty and unprecedented technological advancement is especially impressive. We congratulate each of the Fast Growth 150 honorees and look forward to their continued success."
To view CRN's 2016 Fast Growth 150 List, click here. To find out more about The Channel Company, visit their website. If you're interested in more information about how WEI's custom tailored solutions can be created to meet your enterprises' needs, we are happy to assist you! Contact our experienced technical team today for details.