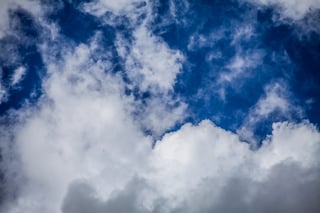 Are you ready to take advantage of hybrid cloud benefits? As we've mentioned before, this unique architecture can provide these four benefits of hybrid cloud for your organization:
Public Cloud Accessibility, with Privacy: The hybrid cloud model is set up so your company can access a variety of public cloud services, but is only accessible for use to those within a specified organization.
Cost-Effective Services: Cloud services can greatly reduce costs because instead of paying for large and expensive infrastructure and equipment, businesses are only responsible for paying for services they need and the space contracted for.
Increased Support: Hosting all infrastructure on site can not only be costly, but can create problems in the event of data loss or other issues. If this happens, a company will benefit from having the support of a hybrid cloud provider.
IT Waste Elimination: Hybrid cloud models can not only save your company money, but they can remedy up to 50 percent of IT waste.
But first, let's take a look at what's required before committing to the hybrid cloud.
Looking for advice about implementing a hybrid cloud strategy? Read this to be prepared for any challenges that you may face.
Hybrid Cloud Usage Requirements
Not every workload is automatically built with moving to the hybrid cloud in mind; often there must first be an overall assessment to find out if your enterprise is cloud-ready. According to a technical brief on hybrid cloud, Microsoft believes a true hybrid cloud strategy must provide four components, each of which brings significant benefits. The company says these items are required for a successful hybrid cloud deployment:
A common identity for both on-premise and cloud applications. This improves user productivity and simplifies the process by giving your users access to a single sign-on for all of their applications.
Integrated management and security capabilities across hybrid cloud. This enables a seamless way to monitor, manage and help secure the entire IT environment, allowing for increased visibility and control.
A consistent data platform for both your data center and the cloud. This gives data portability, combined with access to on-premise and cloud data services for deeper insight into data and simple analytics management.
Unified development and DevOps across the cloud and your on premise data centers. This requirement lets users move applications between two environments as needed, and it also improves developer productivity, since both places now reside in the same development environment.
When unified, these four requirements provide consistent hybrid cloud experiences for all stakeholders: developers, data professionals, IT managers, and users, and allow a company to capitalize on the benefits of hybrid cloud.
Available Hybrid Cloud Solutions
Microsoft Azure
A cloud infrastructure and management platform, Microsoft Azure covers IaaS, PaaS and SaaS for enterprise. It offers a high level of flexibility and customization, so it works well for a wide variety of companies. According to Microsoft, "With Azure, you get the freedom to build and deploy wherever you want, using the tools, applications and frameworks of your choice." Azure offers a bridge between cloud applications and on premise activities, seamlessly connecting the two for a consistent user experience.
HPE Hybrid Cloud
Providing the "right mix of public cloud, private cloud, and traditional IT," HPE's cloud solutions can transform the way your organization does business. Benefits it provides include scalability, flexibility, high performance, and strong security.
As HPE notes, "Hybrid cloud is a catalyst for IT transformation. It improves efficiency, accelerates delivery of apps and services, and gives you the flexibility to combine your preferred clouds and existing on-premise infrastructure in the ratio best suited to your organization." Want to implement a hybrid cloud strategy at your organization? Contact WEI today or click the link below to learn about using a hybrid cloud to augment and enhance your existing network!