Cloud service providers come in all shapes and sizes, and have a wide variety of offerings that your business can choose from. Picking a cloud service provider is not something that should be taken lightly, as they will have access to your company's sensitive information and resources. Before you sign a cloud agreement, be sure to ask these three questions.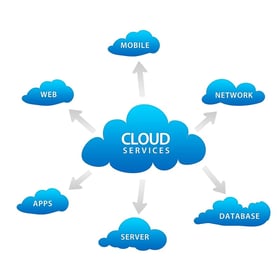 1. What is your pricing structure?
Using cloud services can be a simple way for businesses to save money on storage and infrastructure costs, but only if you are aware of how your company is paying for resources. Be wary of up-front costs that are large, as this is not normal for most trustworthy cloud vendors. You should detail all fees and charges before signing a contract and determine if the payment options are flexible; you'll want to make sure the pricing model fits the needs and requirements of your company.
2. Where is my data stored?
It's important to determine if your company's information will be stored in a shared environment with other customers' data, or in a private location which only you have access to. If it's the former, you should ask your potential cloud service provider a bit more about their security and encryption practices to ensure your data stays safe.
It's also necessary to know the physical location your provider's data center resides in, so you can make sure you are complying with all country-specific, industry and governmental regulations.
3. Can I access your services at any time, and from anywhere?
Agility is one of the benefits cloud service providers can offer since many allow you to access their services from any location in the world, at any time, while an on-premise data center can only be entered from your business' location. Increasing the access your company will receive is a great way to use the cloud to your advantage; just be sure to clarify how accessible your information will be.
Ask these questions before choosing a service provider and to help make a more informed decision about which services are right for your company. If you'd like help making these decisions, don't hesitate to contact us. We are experts in cloud selection and are here to help you succeed.